November 15, 2012
"Words and Music by Dan Wilson" Show Setlist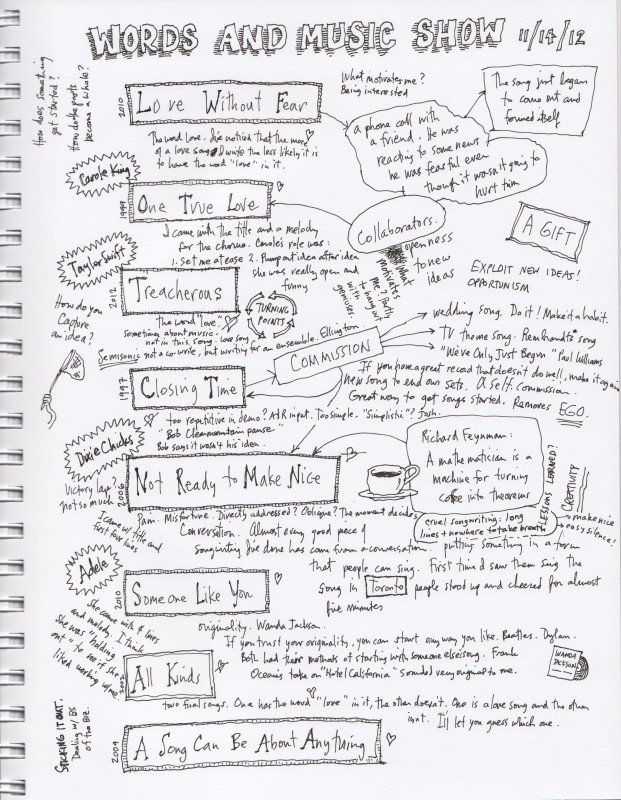 Thank you everyone for your input for my "Words and Music" show last night. I was really happy with the way it unfolded. "A good start," as my friend and co-conspirator Kenny said afterwards.
Your questions were really helpful, I quoted several of them from the stage, and the rest really helped me clarify what I wanted to talk about. Turned out the set length was so short I only had time for 7 songs, so I'll have to use your song ideas next time.
Just for fun, here is my set list with notes from the show – there might be some interesting information on it.