Dan's Artwork
Here's a gallery of my visual art. The gallery includes videos, drawings and calligraphy from the last several years, but I've also collected a bunch of my artwork from farther back, too – including some paintings from my post-college painting days and work from the years I was doing gallery shows of paintings.
Click on individual pictures for a closer view and scroll through the 'lightbox view' for the other images on this page. But be aware that the 'lightbox' view only shows the pictures on this page – there are lots more pages to look through.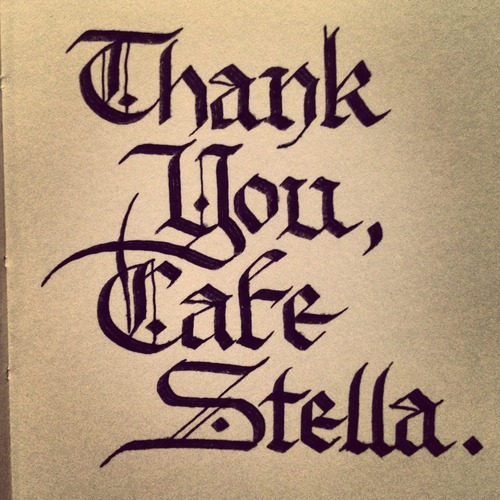 Thank you, Cafe Stella.
October 14, 2013